My friend Mark Greenway introduced me to Brandoo WordPress recently. I had never heard of it, so I thought I would share with you.
I've heard of WordPress, of course. I taught a class where all the labs used WordPress on Azure for three semesters at Capital University. Brandoo WordPress is a branch of WordPress that is designed with Windows Azure in mind. It uses a Microsoft SQL/Azure SQL database instead of MySQL. And, best of all, it's available in the Windows Azure gallery for an easy install.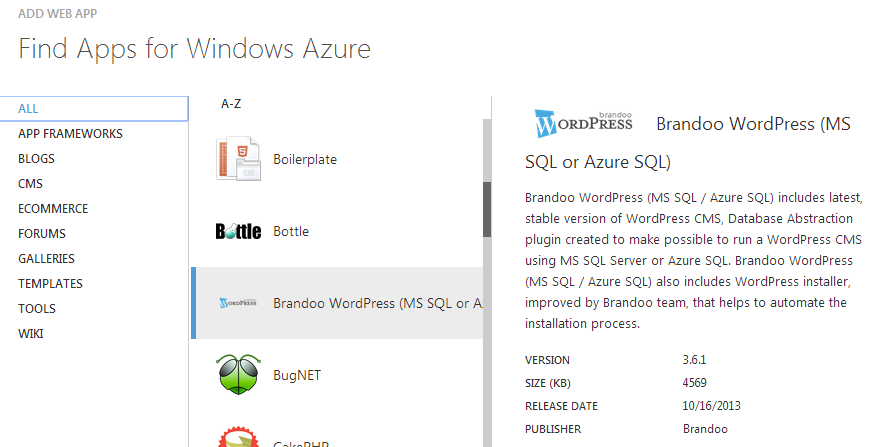 Why would you want to use Brandoo instead of plain WordPress? On Azure, MySQL is available through ClearDb. Although my experience with plain WordPress and ClearDb has been pretty good, Azure SQL is a first-class citizen of Azure, with built-in scaling and tooling right through the Azure dashboard.
It does appear as though the Brandoo installation through the Azure gallery is a slightly older release of WordPress. But since WordPress has a self-updating feature built in, that's not really much of an issue.
So, if you use Azure and WordPress, consider giving Brandoo a shot.
Comments